Environmental Commitments
BMI conducts all operations with a spirit of environmental responsibility.  We believe true success comes from our ability to reduce our environmental impact while providing effective, high-quality service.
Our company is well versed in the Leadership in Energy & Environmental Design (LEED) Program.  BMI's commitment to maintaining environmentally healthy buildings includes collaborating with property managers to embrace LEED-based approaches.
We can help our clients maintain or improve their LEED Rating Score.  BMI's holistic approach to environmental stewardship integrates LEED practices associated with sustainable sites, water efficiency, energy & atmosphere, material & resources, as well as indoor air quality.
BMI is also revolutionizing the commercial cleaning industry.  In fact, BMI was one of the first companies to integrate green processes into our regular cleaning processes.
Here are some of the ways we show our commitment to the environment:
BMI Supervisors review Material Safety Data Sheets (MSDAs), explain their implications to cleaning staff and make them available at each client site.
BMI Supervisors review with their cleaners the products and processes that are approved for use at each job site, as well as the do's and don'ts about chemical use that are appropriate to our clients' objectives at each location.
BMI Management are educated about LEED standards, and our Supervisors are familiar with LEED processes for products and materials used by our cleaners.
The official list of eco-friendly cleaning products certified under Environment Canada's stringent Eco-Logo Program is BMI's reference for cleaning the workplace.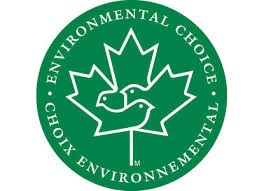 BMI uses cleaning products awarded Canada's Environmental Choice™ certification.